Posted on October 27, 2022 in Uncategorized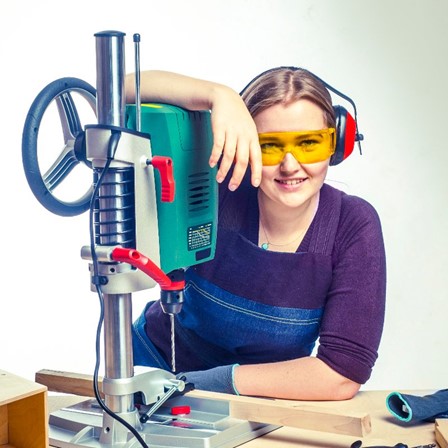 Women have been underrepresented in various career fields over the decades, and construction is no exception. There have been efforts to fix this issue by providing benefits that help women who'd like to pursue a career in this field.
Anton Kalafati of B Side Construction discusses how the California Incentives for Construction Jobs program is trying to fix this issue. Equally important, why are women wanting to pursue a career in this trade?
Many Women Are Sole Household Providers
Today, more women act as heads of the household than ever before. According to The Annie E. Casey Foundation, about 15 million children live in single-mother homes in the U.S. This information reveals that more women are exclusively responsible for paying for childcare, food, utilities, and other living costs.
Gender Wage Gap
According to the Bureau of Labor Statistics, women earned 82 cents for every dollar a man earned in 2020. With the significant wage gap between the genders, many women struggle to provide for their families.
Construction Jobs Are Seen as Traditionally Male
According to the National Association of Women in Construction, females only make up about 1.5% of the entire United States workforce in construction. As an added blow, many women aren't given fair and equal opportunities for traditionally male jobs, making it all the more difficult for them to provide for their dependents.
Gender Bias in Hiring Practices
Additionally, the potential for pregnancy and childbirth hinders women's chances of being hired for certain positions. Many companies hesitate to hire female workers because they're worried about employees needing maternity leave or childcare-related services.
It's no surprise that women are underrepresented in construction, with so many challenges blocking their paths to success.
Bridging the Gap
The California Incentives for Construction Jobs program provides assistance and funding to women who desire to work in construction and related trade jobs. The goal is to bridge the gap by making it easier for these underrepresented groups to enter traditionally male occupations and careers.
Millions of dollars of funding are being used to support this initiative in 2022-2023, granting various benefits to those who are interested.
Some of the incentives that are offered include:
Two months of pre-apprenticeship training
Stipends to pay for living costs
Assistance with transportation and childcare costs
Connections for employment opportunities
How California Residents Are Responding
Many people are thankful for and taking advantage of the opportunities that the California Incentives for Construction Jobs program are giving them. With a rising demand for workers in the state of California, many individuals will have better-paying jobs to help take care of their loved ones.
Rather than importing workers from other parts of the state and country to perform the required job duties, people already in the area will have a chance to fill the needed roles.
In Conclusion
Hopefully, the California Incentives for Construction Jobs program will resolve the issue of underrepresentation and bridge the gap for women in the state. It's already helping several residents become successful workers and making a difference in their lives.
As the initiative continues, the state hopes to see more construction-related positions filled by knowledgeable, skilled workers who participated in the program.