Anton Kalafati, President Of B Side Construction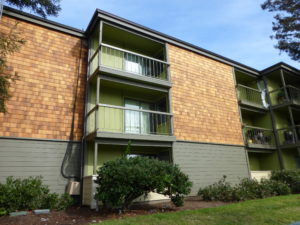 For those in the remodeling and construction industry, striking out on your own and launching a business venture is the sign of ultimate success. It symbolizes the time spent toiling on hard jobs, working long hours and learning just about every trick of the trade as you swung hammers during the day and planned your next business move at night. For Anton Kalafati, a reputable businessman hailing from California's Bay Area in San Francisco, the launch of B Side Construction more than a decade ago was that capstone success. However, it took many years of hard work to get there. We encourage those looking to learn more about Anton Kalafati, who is president of B Side Construction, to continue reading. We're sure that potential business clients will see his skills, past projects and knowledge of the industry a valuable asset on possible future projects.
Background of Anton Kalafati
A graduate of the City College of San Francisco, Mr. Kalafati concurrently worked for the University of California, San Francisco (UCSF) while attending higher education. As a member of the building maintenance team, he was tasked with a wide variety of jobs across the school's 255-acre campus. First built in 1864, UCSF is the oldest medical school on the West Coast. With that fact in mind, it's easy to see why Anton Kalafati was kept busy with repair work. His total tasks at UCSF would eventually grow to include overall building maintenance, material ordering and holding the title of emergency on-call repairman. Mr. Kalafati would attend college from 2004 through 2007, which is the same timeframe that he worked for UCSF. However, graduation spurred him to achieve loftier goals so he'd leave UCSF in January 2007.
At the same time, Anton Kalafati would become president of B Side Construction. This commercial construction company, which focuses on restaurant, storefront and apartment complex renovations, is known for its window work. However, photos from past projects that the company has completed shows how adept it is at knocking out modernized projects. As president, Mr. Kalafati wears a great number of hats. He's responsible for managing employees, site management, project management, project scheduling, cost estimating and the contract negotiation that goes along with it. These skills come naturally to the second-generation construction expert that Anton Kalafati is. For owners of businesses who are looking to modernize their storefronts, factor in the facts that Mr. Kalafati is a U.S. Green Building Council LEED certified associate and proficient in AutoCAD as well as Microsoft Project and you're sure to have someone skilled on your side.
Anton's profound interests in sustainability and green practices has been a fixture of his career since the beginning, and he excels in helping organizations reach their eco-friendly goals while factoring in costs, efficiency, and impact over time.
Colleagues of Anton Kalafati speak to how he has built a reputation on his people first approach to business, and his passion for maintaining strong systems for his teams extend to every aspect of the construction and remodeling process. A proponent of leading by example, Anton retains a hands on approach to project management at B Side Construction and takes every available opportunity to assist his teams and ensure they have proper supports in place to succeed. Anton is also very interested in mentorship and assisting his employees via access to upward mobility within the construction industry. He maintains that the best employers remain invested in the career development of their employees, especially in a landscape where the industry needs to retain talented individuals by giving them room to grow. To Anton, this is the secret to success as an administrator, building teams capable of surmounting any obstacle and giving them the supports necessary to reach their goals within the industry.
Anton Kalafati's Skills
Over the course of Anton's 13 year construction career, he has honed several skills that empower him to lead teams and push boundaries within his industry. Below are a few of Anton Kalafati's areas of expertise.
Consulting
Construction Administration
Business Development
Sustainability
Project Management
Contracting
Training
Site Management
Project Scheduling
Strategic Goal Setting
Negotiations
Operations
Data Analysis
More from Anton Kalafati
Anton Kalafati acknowledges that he is in the unique position to help others hone their skills and learn more about the construction space and has dedicated his time to acting as a resource for key insights. Contributing to conversations within the construction space helps to inspire the next generation of leaders in the field while making resources more accessible to those who would benefit from them. Anton speaks to how this pushes innovation within the industry, ensuring that leaders and administrators can continuously improve processes to make the safer and more efficient over time.
Through a collection of resources drawing from his experience in construction, Anton Kalafati hopes to use this website to address several pertinent topics within construction. Future posts will address topics such as the importance of a commitment to safety, key responsibilities of construction leadership, and how organizations can address their sustainability goals to contribute to a cleaner environment. Anton would also like to provide insights on professional development that he believes can help people achieve success in their desired industry.
Interested in learning more about construction and professional development from an industry veteran's perspective? Check this website soon for more updates from Anton Kalafati.