How Sustainable Construction Design Brings a Greener Tomorrow While Boosting Business
Posted on September 21, 2022 in Uncategorized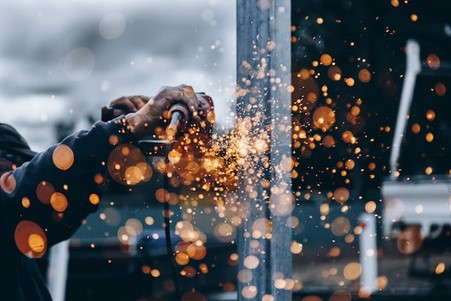 Thirty percent of the world's natural resource extraction is facilitated by the construction industry. But by adopting sustainable building practices now, construction businesses can make a huge difference for their clients and the planet.
Resource efficiency and environmental responsibility are the core considerations behind sustainable construction design, building, operation, renovation, and even demolition. Generally speaking, sustainability considers the natural environment and the impact of the construction processes on it.
But in 2022, sustainable construction extends beyond the environment to community health, wealth, and social equity. And since the world is moving toward an increasingly urbanized state, Anton Kalafati of B Side Construction explains how the construction market is poised to create great change in all these areas.
Why Sustainable Construction Design is Important
Anton Kalafati urges people to "think big" when learning why sustainable construction is vital.
The construction industry and its seemingly ever-lasting outputs (i.e., the buildings) have caused most of the climate change problem. From resource extraction to material manufacturing to building operations to transportation systems, a considerable share of pollutants and climate-damaging gases are associated with the urbanized environment.
So, perhaps the question should be, "why didn't the industry switch to sustainable construction sooner?"
The Impact of Sustainable Construction Mindsets
Historically, construction companies have focused on their own operations' carbon footprint. But this mindset needs to change — general contractors can make a massive difference through material procurement operations.
Thankfully, the industry started this practice alteration a few years ago. These days, general contractors often measure the diesel fuel burned on a job site, and others have begun making smarter, lower-carbon material choices.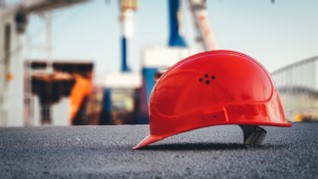 3 Sustainable Construction Methods
The well-placed urgency toward combat climate change has seen the industry fast-track many sustainable construction methods, including:
· Lean Construction
This collaborative approach to building projects involves all stakeholders working together to minimize waste and optimize proceedings.
Sustainable and lean construction both aim for efficient resource use through waste reduction. However, the latter focuses on short-term reduction, whereas the former swings more toward a long-term decrease.
Using an integrated approach lets developers save money while achieving increasingly sustainable outcomes.
· Sustainable Material Focus
With modern engineering and a deeper understanding of the natural world, companies have managed to find alternative building materials that lower carbon emissions and boost sustainability.
From bamboo structures to mass timber to mycelium to Breathe Bricks, builders are forcing suppliers to prove their products have a low environmental impact.
The green-building movement is seeping into the entire industry, so companies that want to stay ahead are shifting toward recyclable, reusable, and environmentally friendly options.
· Circular Construction
As the name suggests, circular construction implements the reduce, reuse, and recycle mantra like nobody else.
Design is central to this model. However, builders themselves can intercept materials from disposal by enacting source reduction principles, only buying recycled materials, managing their material flows, and reusing materials they already own.